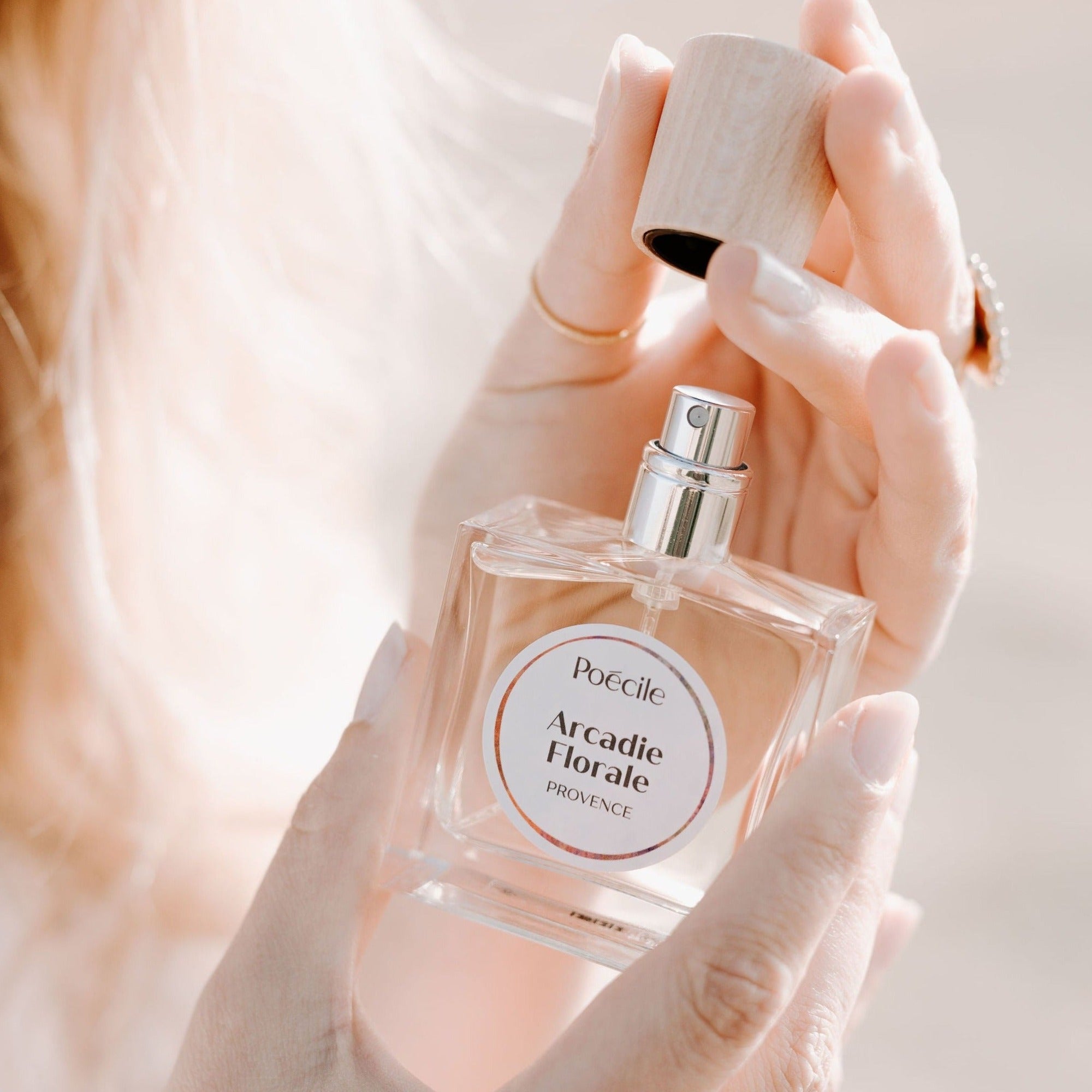 Description
An amber floral inspired by the fields of Provence, its lavender and fig
Eau de parfum concentrated at 18%
50 ml
Notes
TOP NOTES
Fig, Clary sage essential oil

HEART NOTES
Field Flowers, Jasmine

BASE NOTES
Lavender Honey Accord, Amber
Composition
Vegan 90% natural ingredients Organic wheat alcohol Tested by a laboratory 100% made in France
Perfumer
Marie Schnirer
Born in Paris and passionate about travel, she draws much of her inspiration from her memories.
Getaway in Provence
Escape to the heart of Provence landscape, wander through the lavender fields and smile at the brightness of the field flowers. Smell the honeyed notes of this great bouquet of dried flowers. Let yourself be lulled by the hypnotic song of the cicadas, embrace the warm and fuzzy caresses of the sun and enjoy a bright fig.
What does Arcadie Florale mean?
Chacun de nos parfums vous offre un moment d'évasion à travers ses notes olfactives et son nom poétique.
Arcadia is a mountainous part of the Peloponnese in ancient Greece, home to the Arcadians, shepherds devoted to music and poetry.
This region is represented as the land of happiness.
Try easily
Delivered with a test sample
Free delivery
in mainland France
Free returns
You don't like the perfume?
Send it back free of charge before opening it.