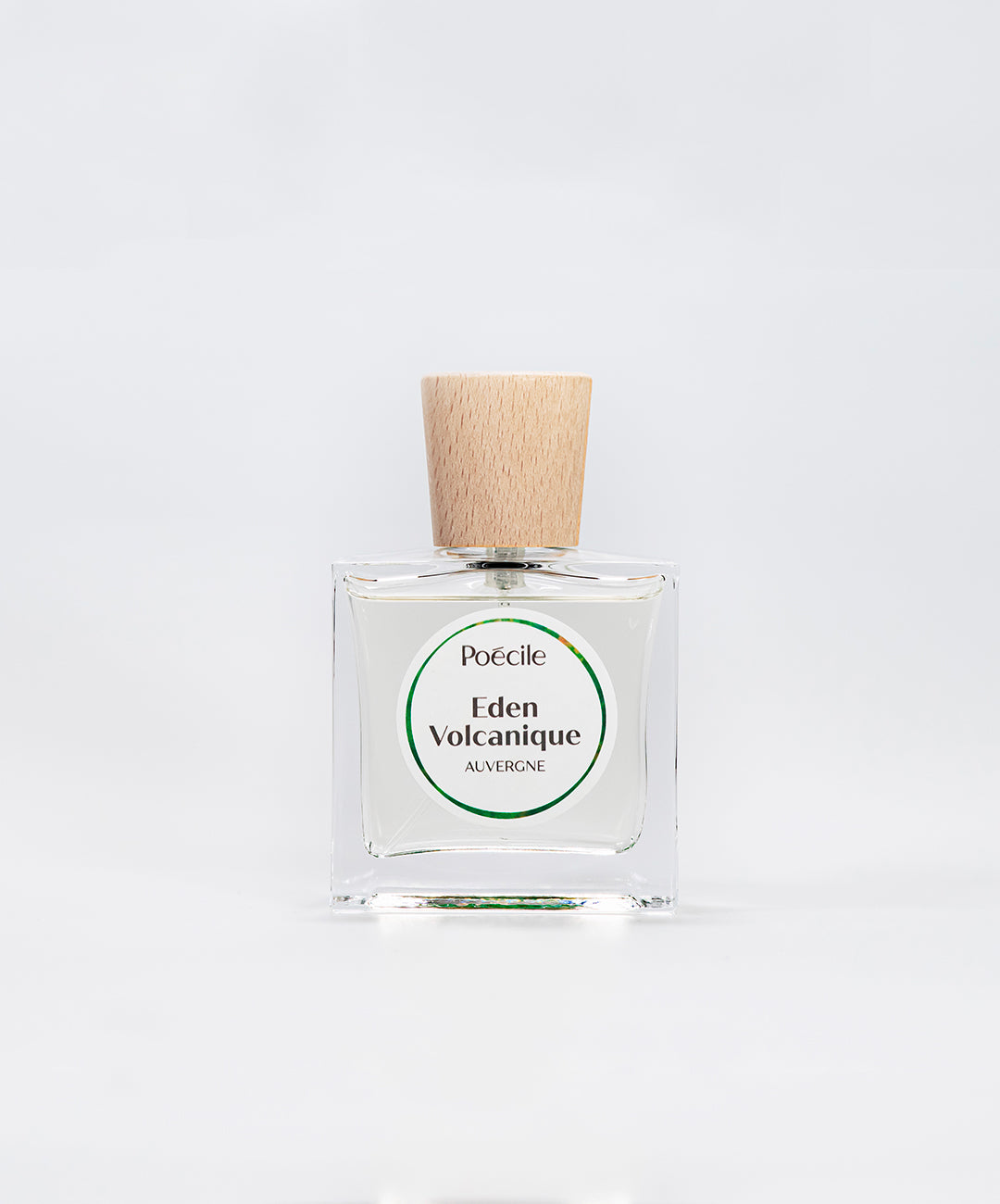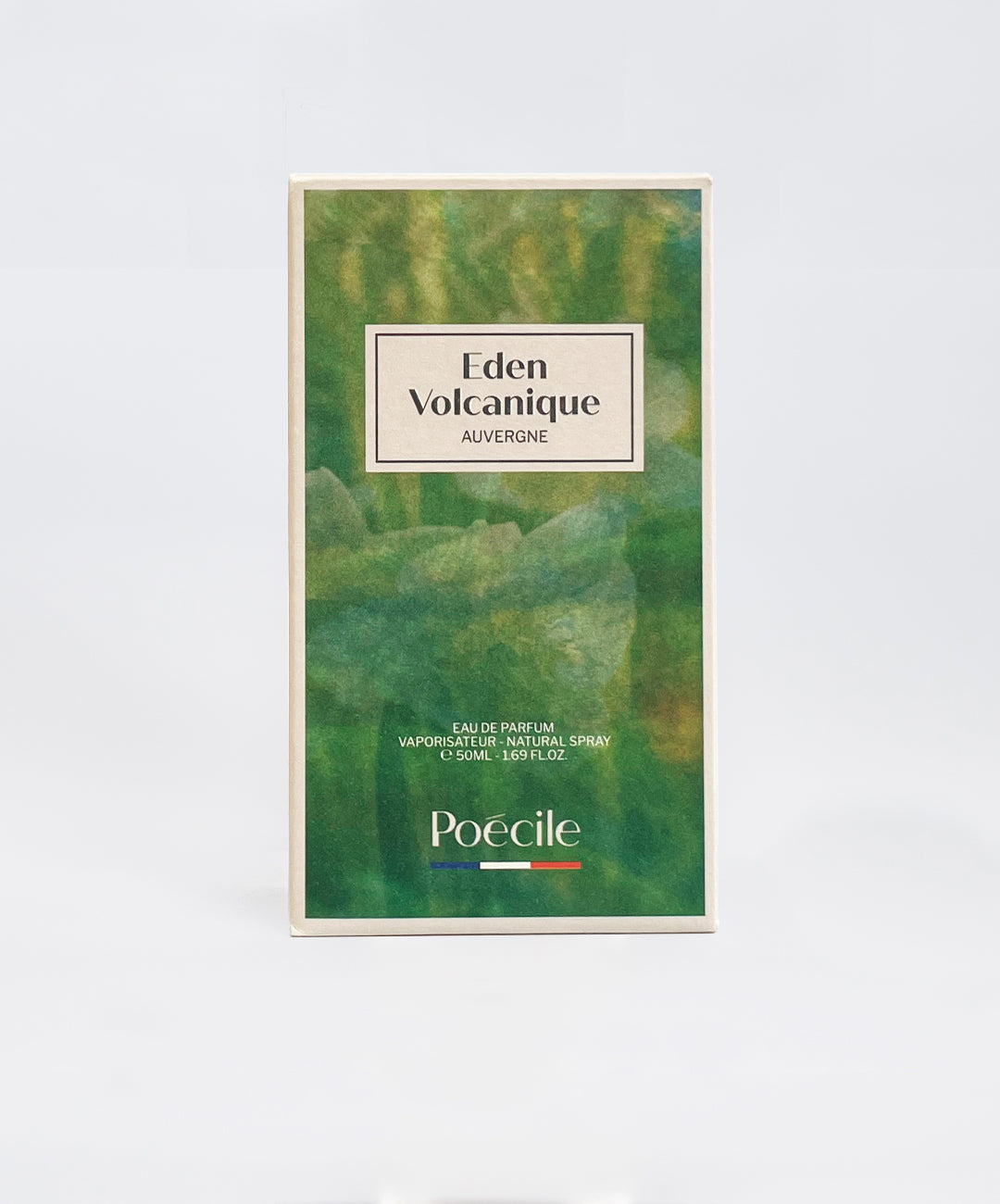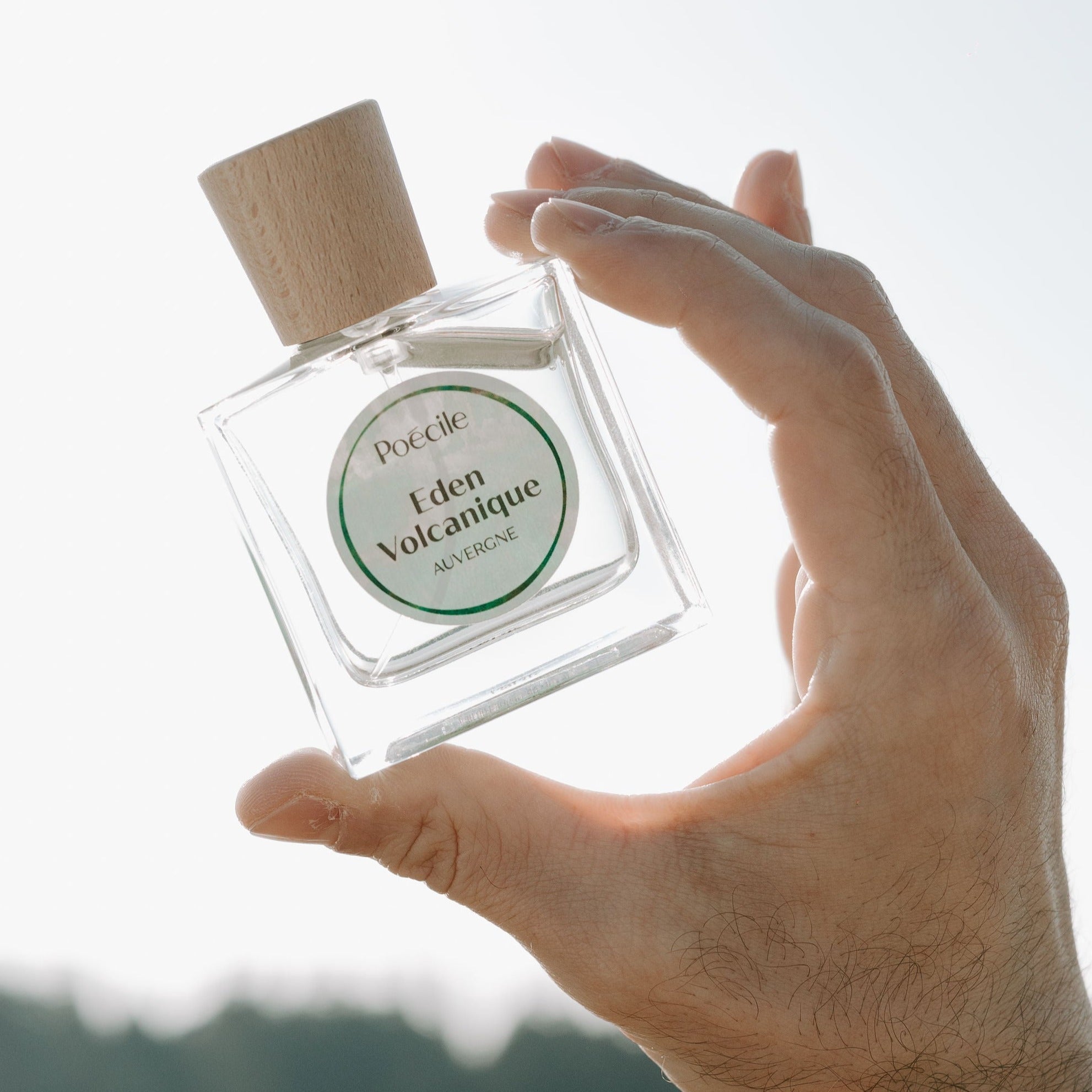 Description
A fresh woodiness inspired by mountains and forests of Auvergne, and their narcissus
Eau de parfum concentrated at 15%
50 ml
Notes
TOP NOTES
Clary Sage Essential Oil, Pink Berries

HEART NOTES
Narcissus Absolute from Auvergne, Mineral Notes

BASE NOTES
Wood Notes, Vetiver
Composition
Vegan

87,1% natural origin

Organic wheat alcohol

Tested by a laboratory

100% made in France
Perfumer
Patrice Revillard
Born in Haute-Savoie, he is passionate about botany. In his work, he combines this passion for plants and the beauty of nature with his passion for creation, which comes from his love of drawing and painting.
Getaway in Auvergne
Escape to the heart of Auvergne, wander through the century-old forests, enjoy the freshness of this cocoon delicately on your skin, glean a few narcissus of sudden beauty, climb the mountain peaks where a vast, breathtaking silence reigns and breathe the pure air like a promise of embraces at the top of the volcanoes.
What does Eden Volcanique mean?
Chacun de nos parfums vous offre un moment d'évasion à travers ses notes olfactives et son nom poétique.
Eden is the representation of the terrestrial paradise in the Christian religion.
Try easily
Delivered with a test sample
Free delivery
in mainland France
Free returns
You don't like the perfume?
Send it back free of charge before opening it.