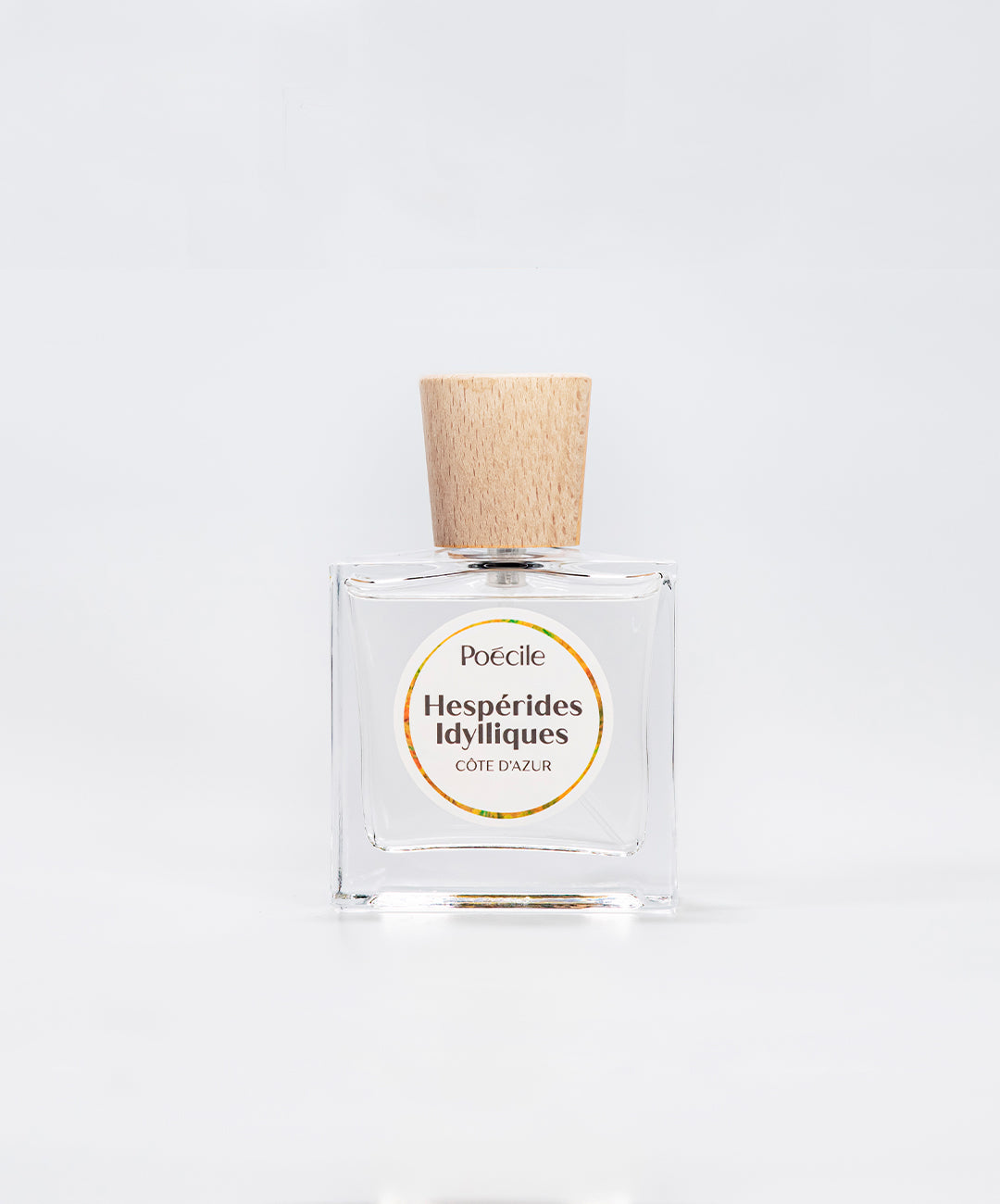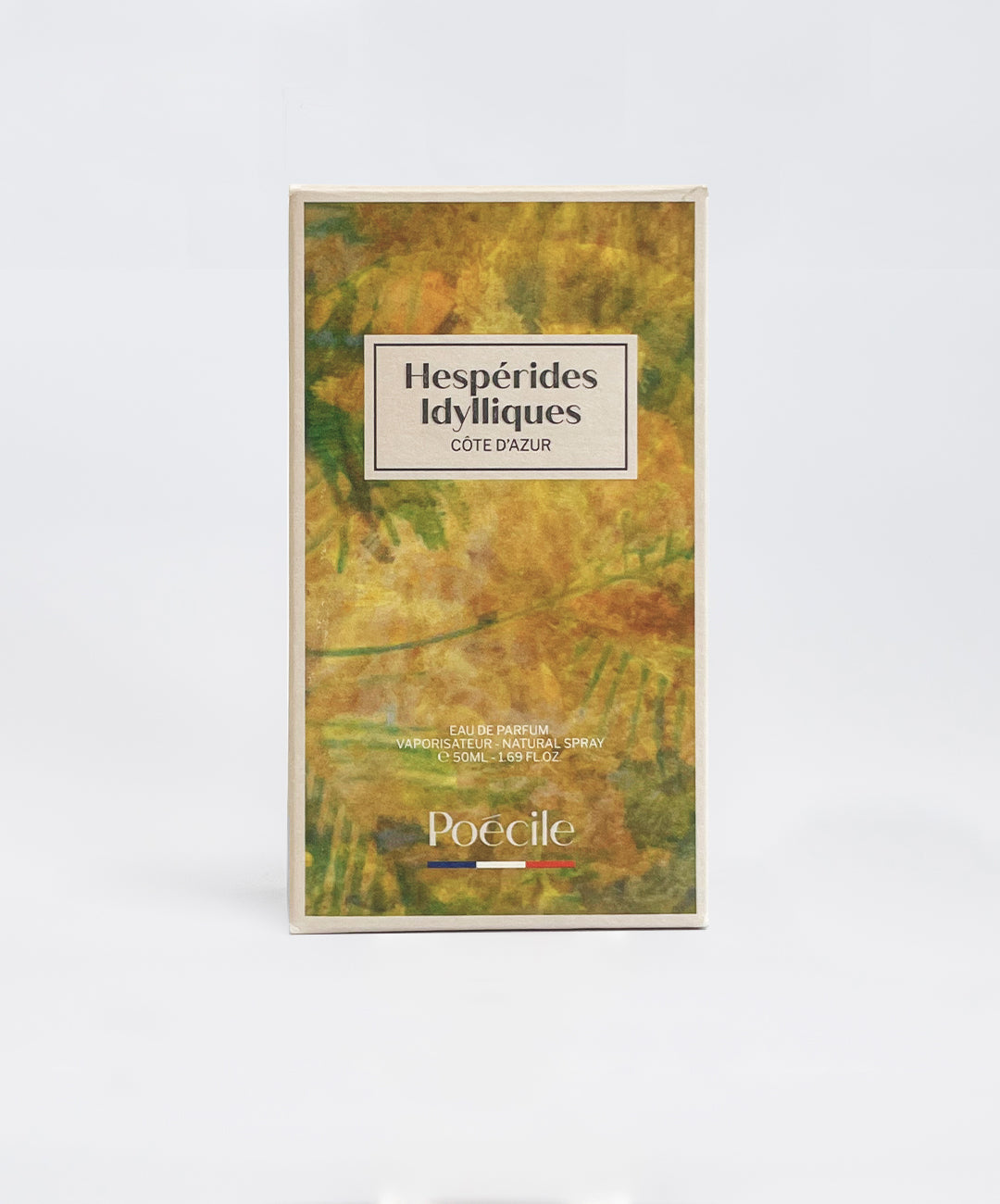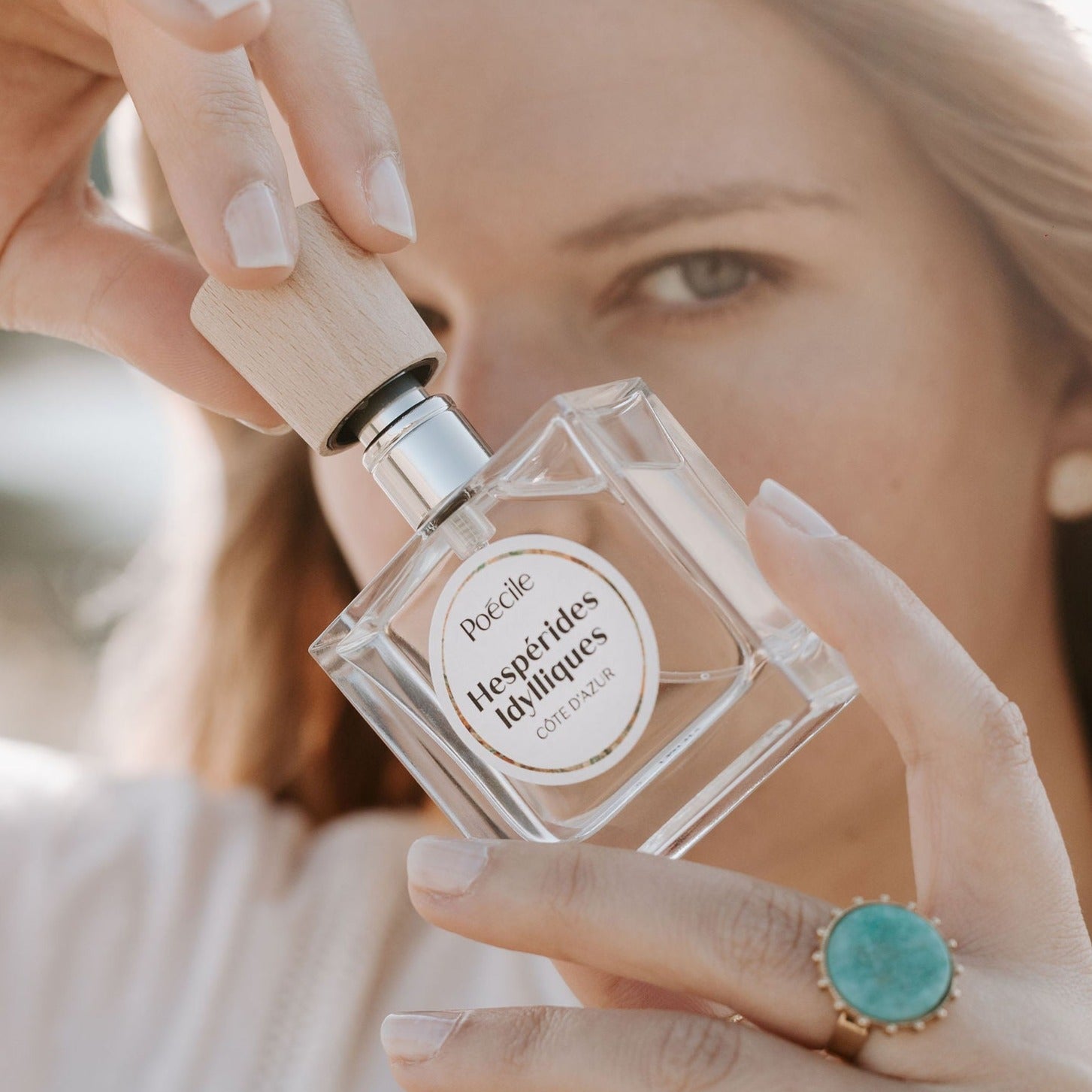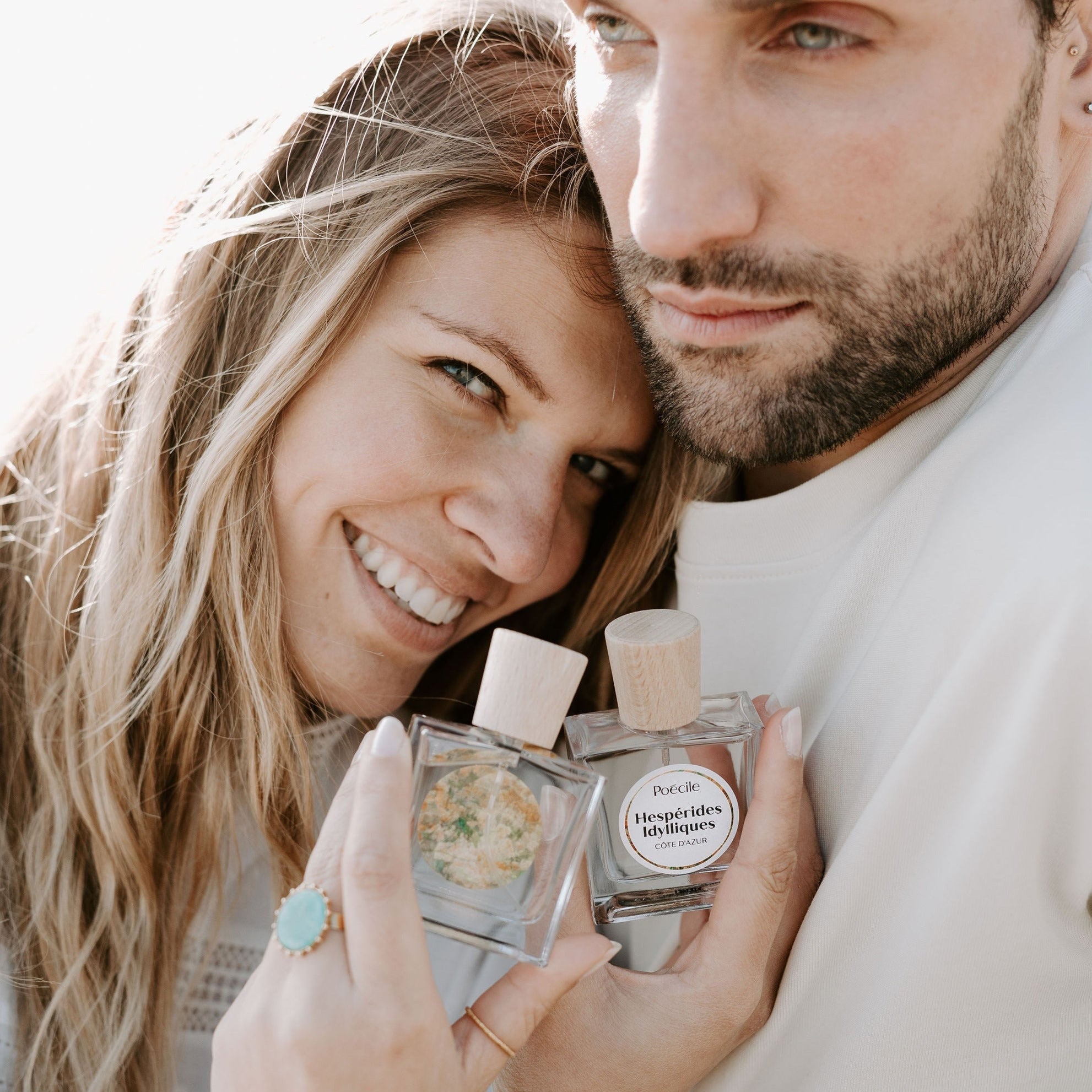 Description
A floral citrus inspired by the French Riviera, its flowers and orchards
Eau de parfum concentrated at 18%
50 ml
Notes
TOP NOTES
Bergamot, Lemon, Mandarin, Verbena

HEART NOTES
Mimosa, Jasmine, Limoncello Accord

BASE NOTES
Musks, Calisson d'Aix Accord, Ambrox
Composition
Vegan

89,8% natural origin

Organic wheat alcohol

Tested by a laboratory

100% made in France
Perfumer
Marie Schnirer
Born in Paris and passionate about travel, she draws much of her inspiration from her memories.
Getaway on the French Riviera
Walk through the sunny streets of Menton, let yourself be soothed by the gentle lapping of the Azurean sea, wander under the shrubs and contemplate the myriad of citrus fruits, imagine the sweet scent of mimosa caressing your senses, feel the natural freshness of this zestful universe and enjoy a refreshing lemonade.
What does Hespérides Idylliques mean?
Chacun de nos parfums vous offre un moment d'évasion à travers ses notes olfactives et son nom poétique.
Hesperides refers to the Garden of the Hesperides in the Twelve Labours of Hercules where the three daughters of Hesperis protect golden apples.
Try easily
Delivered with a test sample
Free delivery
in mainland France
Free returns
You don't like the perfume?
Send it back free of charge before opening it.