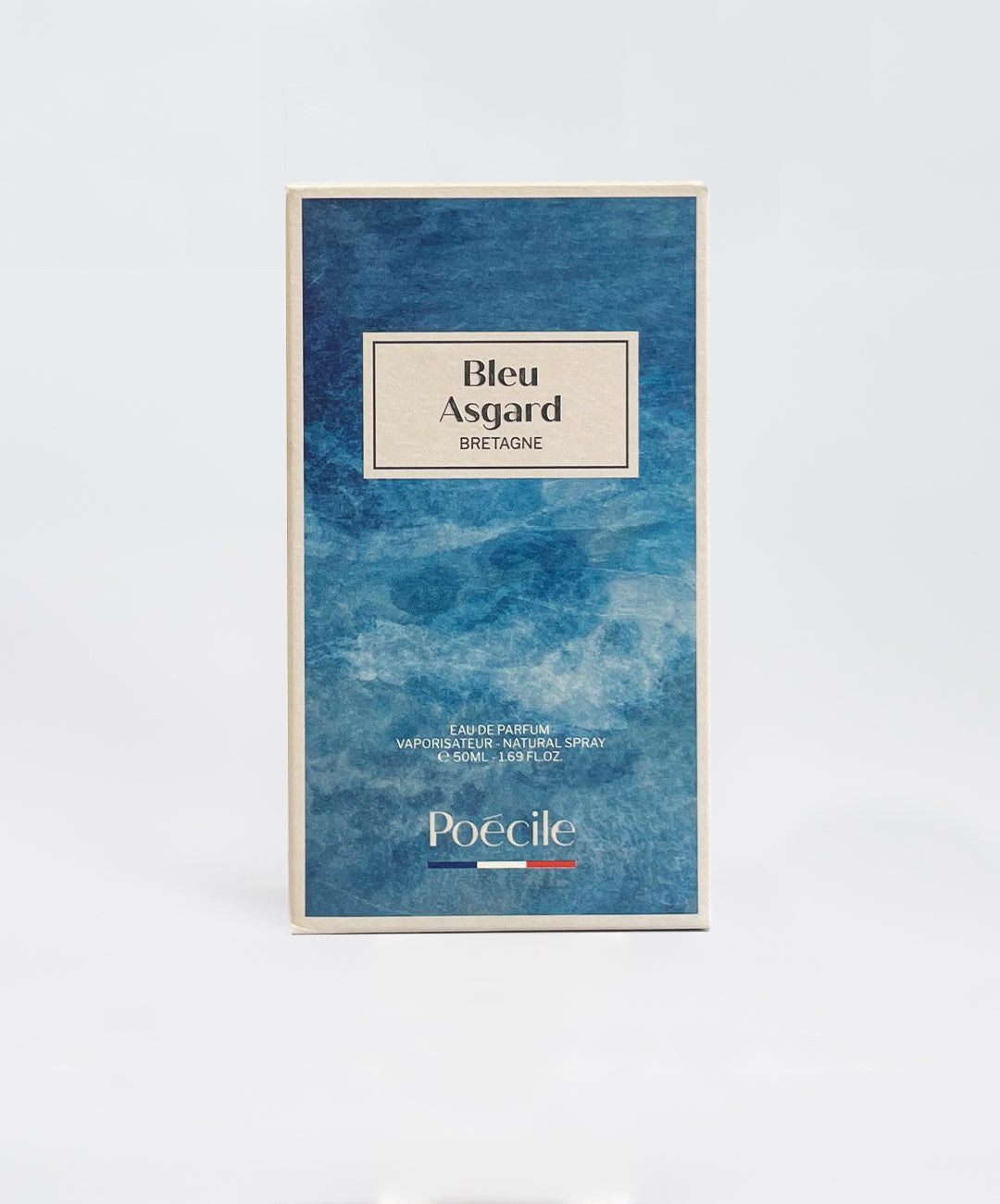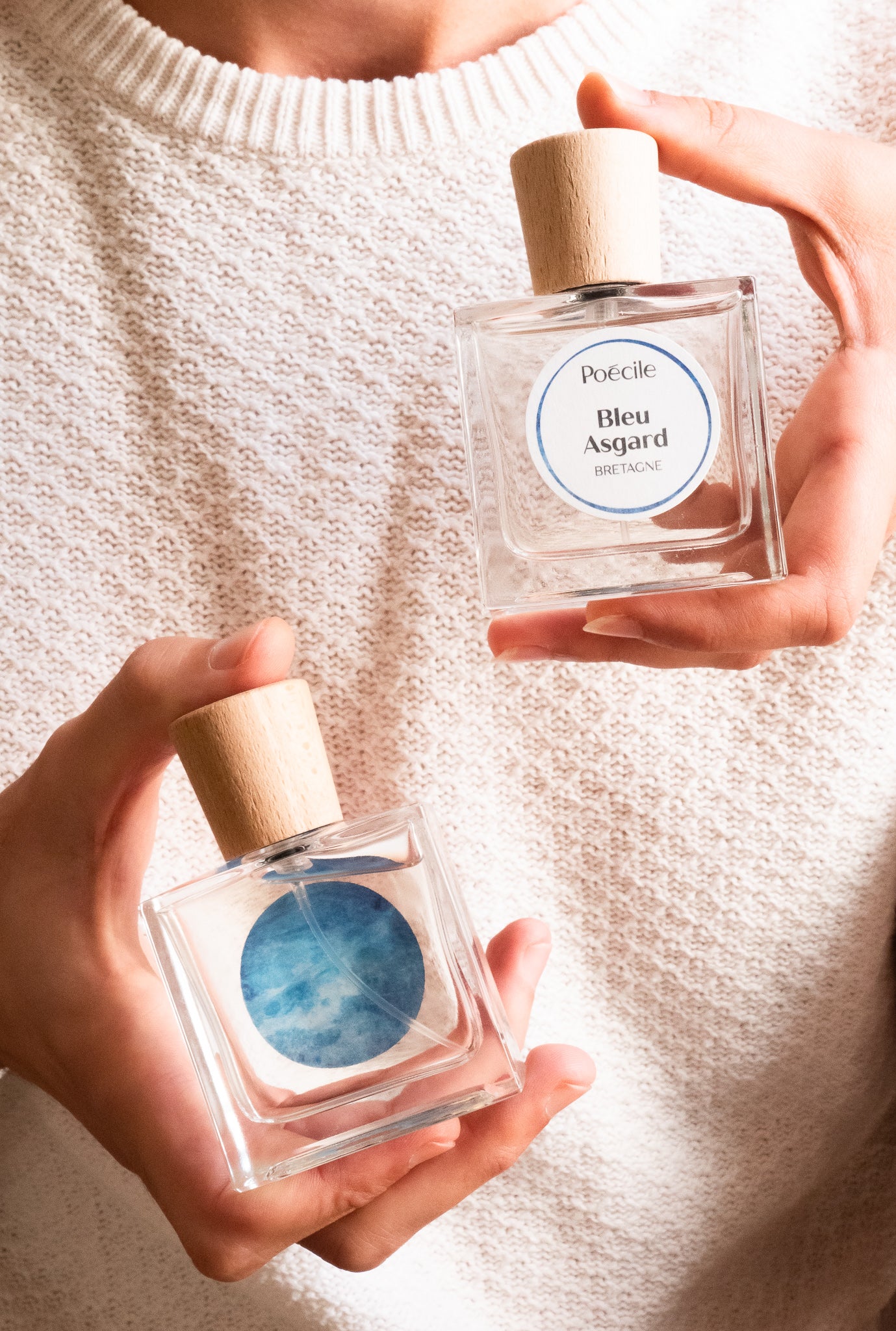 Description
A marine citrus inspired by Brittany, its coast and its waves
Eau de parfum concentrated at 18%
50 ml
Notes
TOP NOTES
Iodine notes, Cardamom, Pink berries, Grapefruit

HEART NOTES
Seaweed absolute, Mineral notes

BASE NOTES
Papyrus, Ambergris accord, Driftwood
Composition
Vegan

87,1% natural origin

Organic wheat alcohol

Tested by a laboratory

100% made in France
Perfumer
Patrice Revillard
Born in Haute-Savoie, he is passionate about botany. In his work, he combines this passion for plants and the beauty of nature with his passion for creation, which comes from his love of drawing and painting.
Getaway in Brittany
Criss-cross the green coasts of Brittany, plunge your gaze into the deep blue of the ocean, let yourself be lulled by the hypnotic Atlantic waves, watch the gushing foam settle on the Breton rocks, imagine the gentle breeze gently caressing your skin and enjoy the freshness of the sea sprays.
What does Bleu Asgard mean?
Chacun de nos parfums vous offre un moment d'évasion à travers ses notes olfactives et son nom poétique.
Asgard, in Nordic mythology, is one of the nine worlds of Yggdrasil created by Odin and his brothers. It is a place where you feel good.
Try easily
Delivered with a test sample
Free delivery
in mainland France
Free returns
You don't like the perfume?
Send it back free of charge before opening it.