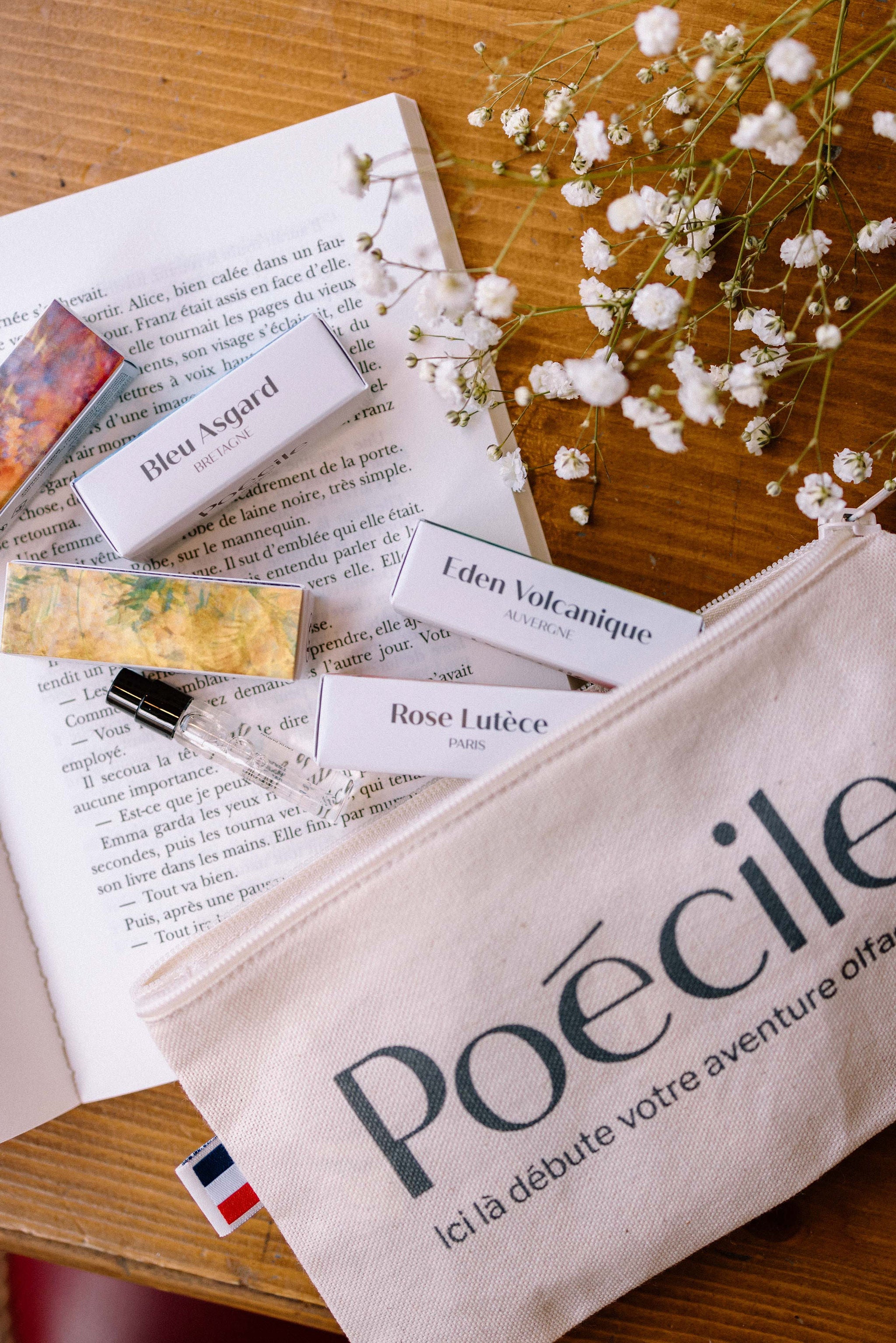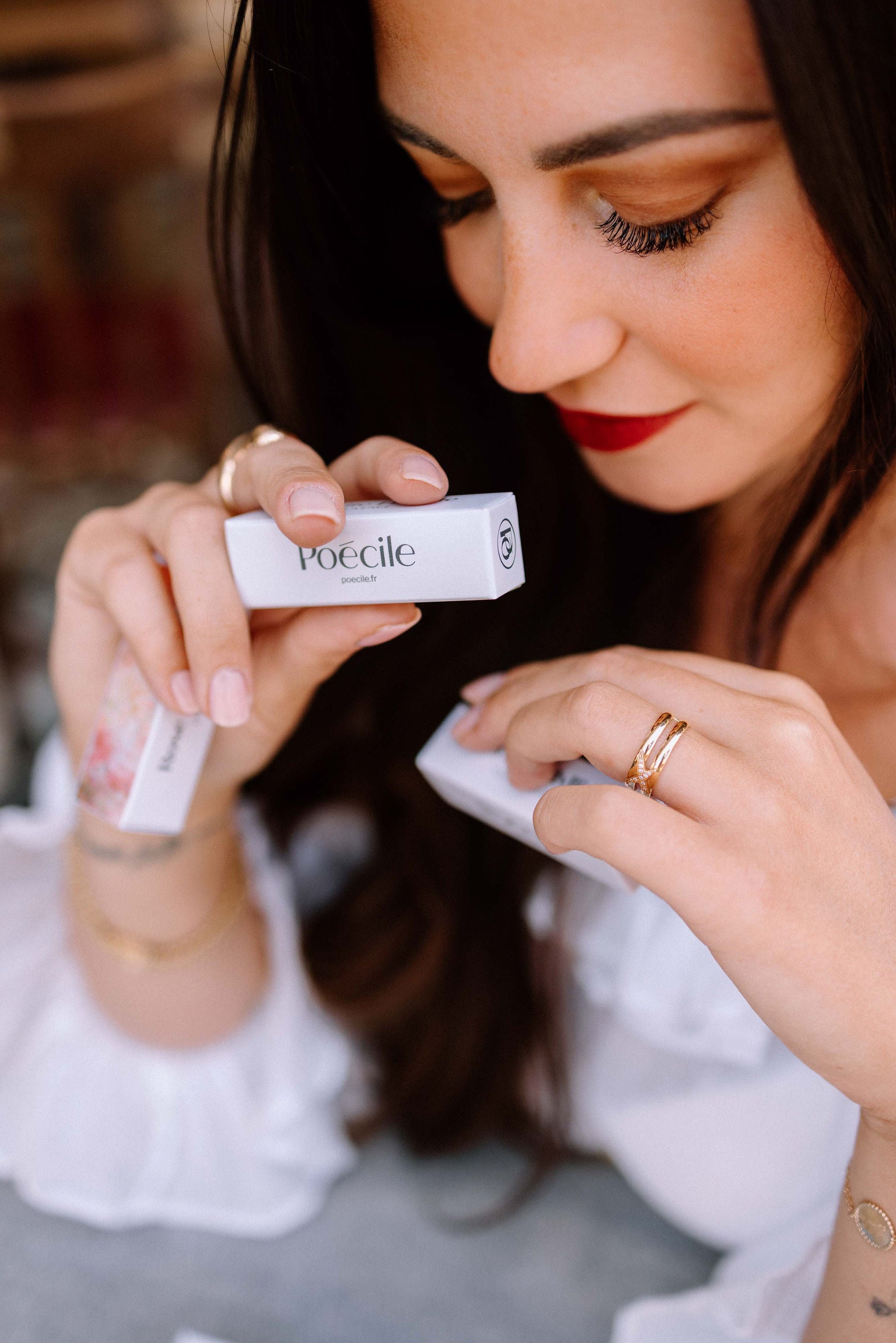 Description
Explore our collection 
 The set includes :
- our 5 fragrances in 2ml size
- 1 voucher of 15€, usable on our website, valid for 1 month
- a pouch Poécile in organic cotton and made in France
Receive the 5 fragrances in 2ml format, take the time to test them at home and order your favorite fragrance with the voucher!
Notes
EDEN VOLCANIQUE
Clary Sage Essential Oil, Pink Berries
Narcissus Absolute from Auvergne, Mineral Notes
Wood Notes, Vetiver

ARCADIE FLORALE
Fig, Clary sage essential oil
Field Flowers, Jasmine
Lavender Honey Accord, Amber

HESPERIDES IDYLLIQUES
Bergamot, Lemon, Mandarin, Verbena
Mimosa, Jasmine, Limoncello Accord
Musks, Calisson d'Aix Accord, Ambrox

BLEU ASGARD
Iodine notes, Cardamom, Pink berries, Grapefruit
Seaweed absolute, Mineral notes
Papyrus, Ambergris accord, Driftwood

ROSE LUTECE
Pink Grapefruit, Baguette, Hot Chocolate
Rose, Patchouli, Croissant
Sandalwood, Tobacco, Vetiver
Composition
Vegan

Organic wheat alcohol

Tested by a laboratory

100% made in France
Perfumer
Marie Schnirer & Patrice Revillard
Olfactory journey through France
Explore our collection from home and let yourself be carried away by the most beautiful French landscapes...
What does Discovery set mean?
Each of our fragrances offers you a heavenly space through its name. A wellness cocoon.
Eden is the representation of the terrestrial paradise in the Christian religion.

Arcadia is a mountainous part of the Peloponnese in ancient Greece, home to the Arcadians, shepherds devoted to music and poetry.
This region is represented as the land of happiness.

Hesperides refers to the Garden of the Hesperides in the Twelve Labours of Hercules where the three daughters of Hesperis protect golden apples.

Asgard, in Nordic mythology, is one of the nine worlds of Yggdrasil created by Odin and his brothers. It's a place where you feel good.

Lutèce is the ancient name of Paris, capital of ancient Gaul.
Try easily
Delivered with a test sample
Free delivery
in mainland France
Free returns
You don't like the perfume?
Send it back free of charge before opening it.